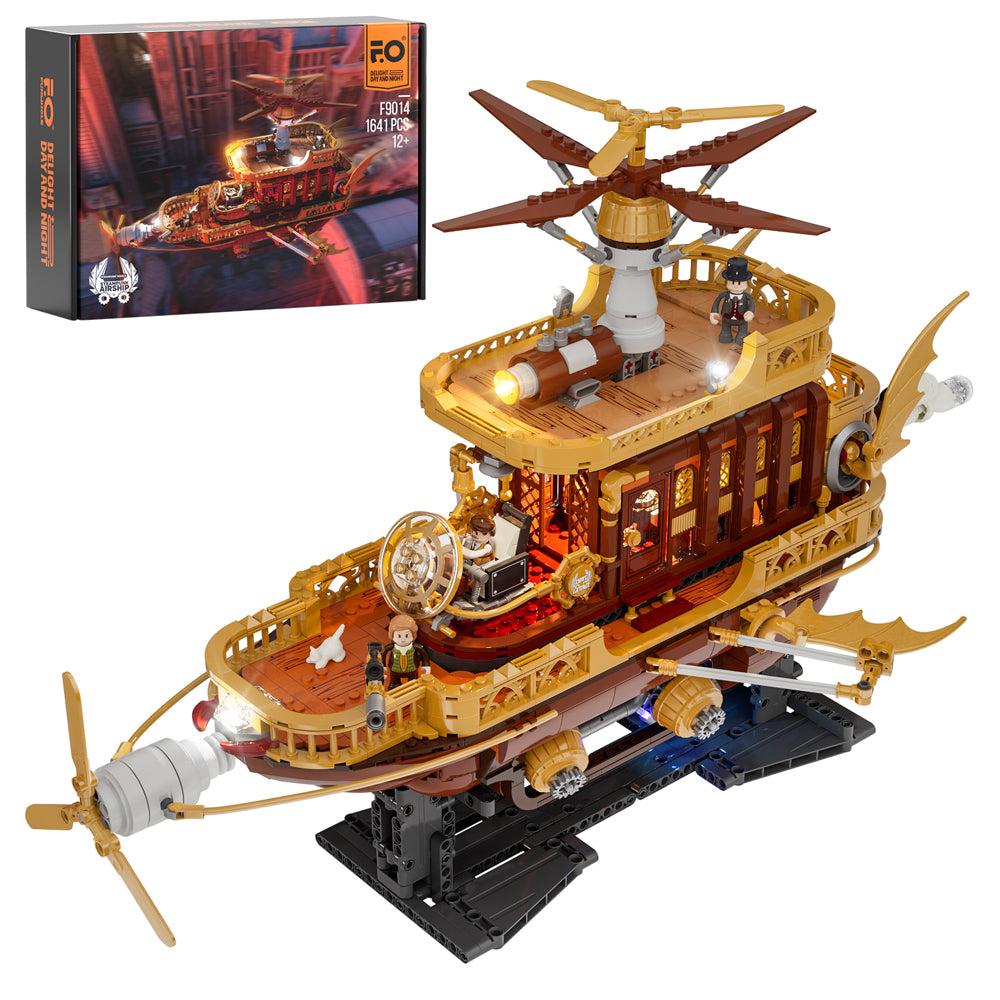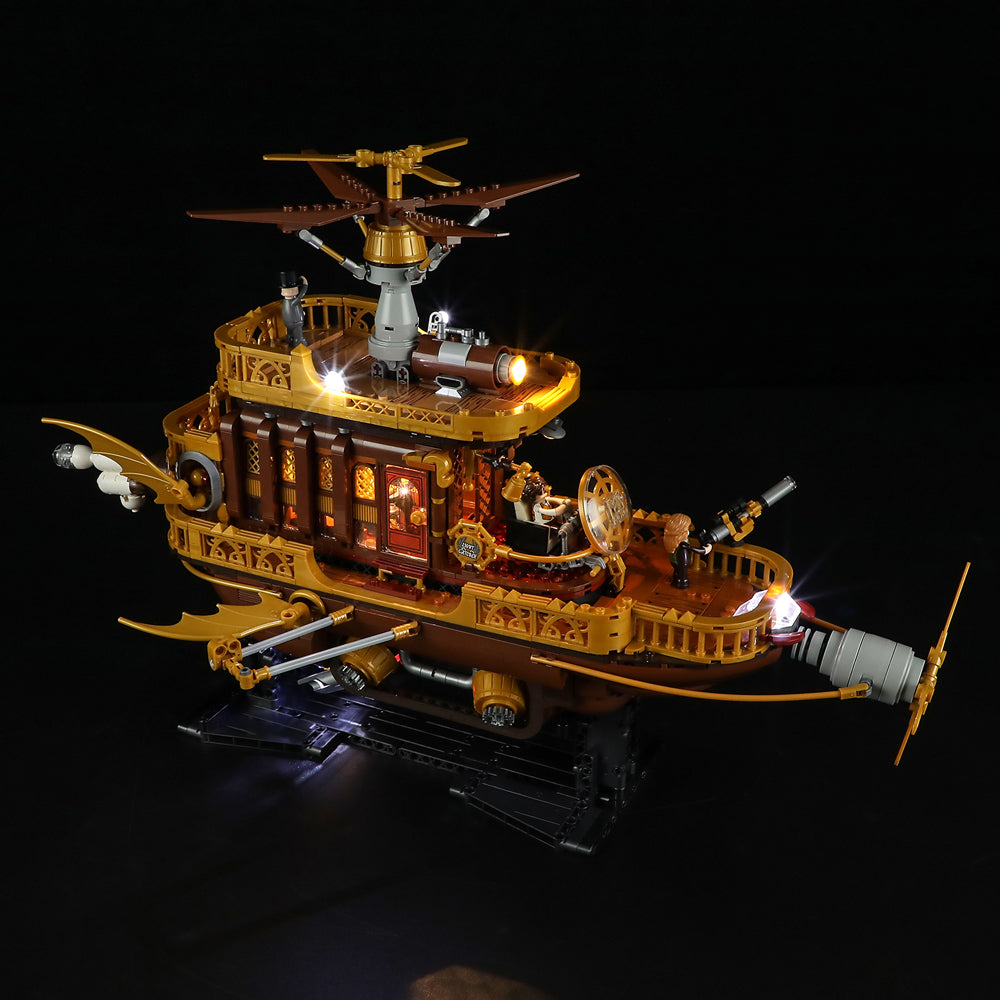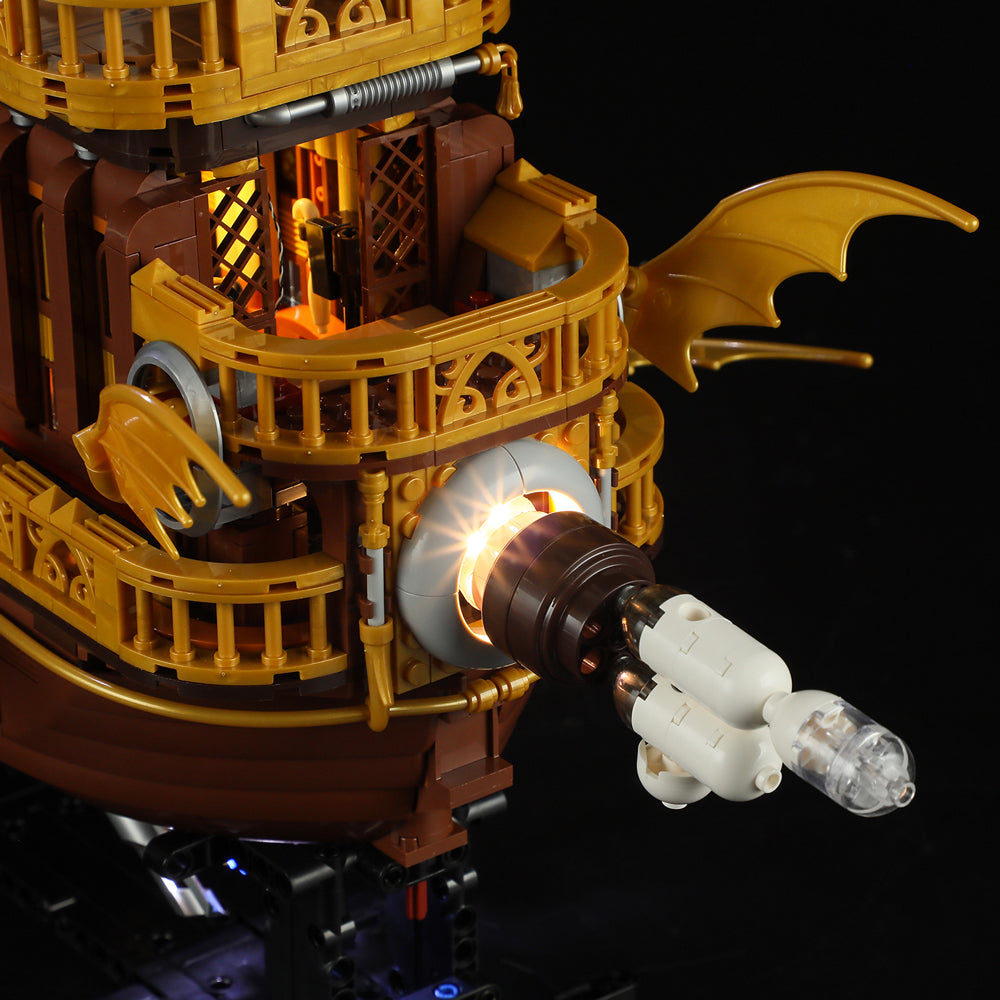 Steampunk Airship: Light Catcher
The unique fusion of illumination and building blocks: We ingeniously combine lighting with 1641PCS building blocks to create stunning light effects, highlighting the technological marvel of the Steampunk airship.
Inspired by exclusive design: The Steampunk airship, resembling a mechanical dragon, captivates the city with rocket-powered flames as it illuminates the surroundings, becoming the favored mode of travel in the contemporary Steampunk world.
Inspiring design that sparks creativity: We boldly innovate by incorporating intricate details into every corner, from a rotating telescope to a swinging propeller. Each element ignites your creativity and imagination, infusing your living space with personality and inspiration.
Beauty in the details: Admire the breathtaking views from the deck, indulge in culinary delights while listening to music from the record player in the banquet hall, gaze at the stars with a telescope, and marvel at the airship display stand.
Quality Assurance: We provide detailed paper manuals and numbered brick bags to ensure you have clear instructions and an easy assembly process. Our building bricks and lighting accessories undergo strict quality checks to ensure that each brick is tightly joined together to build a solid and flawless structure.