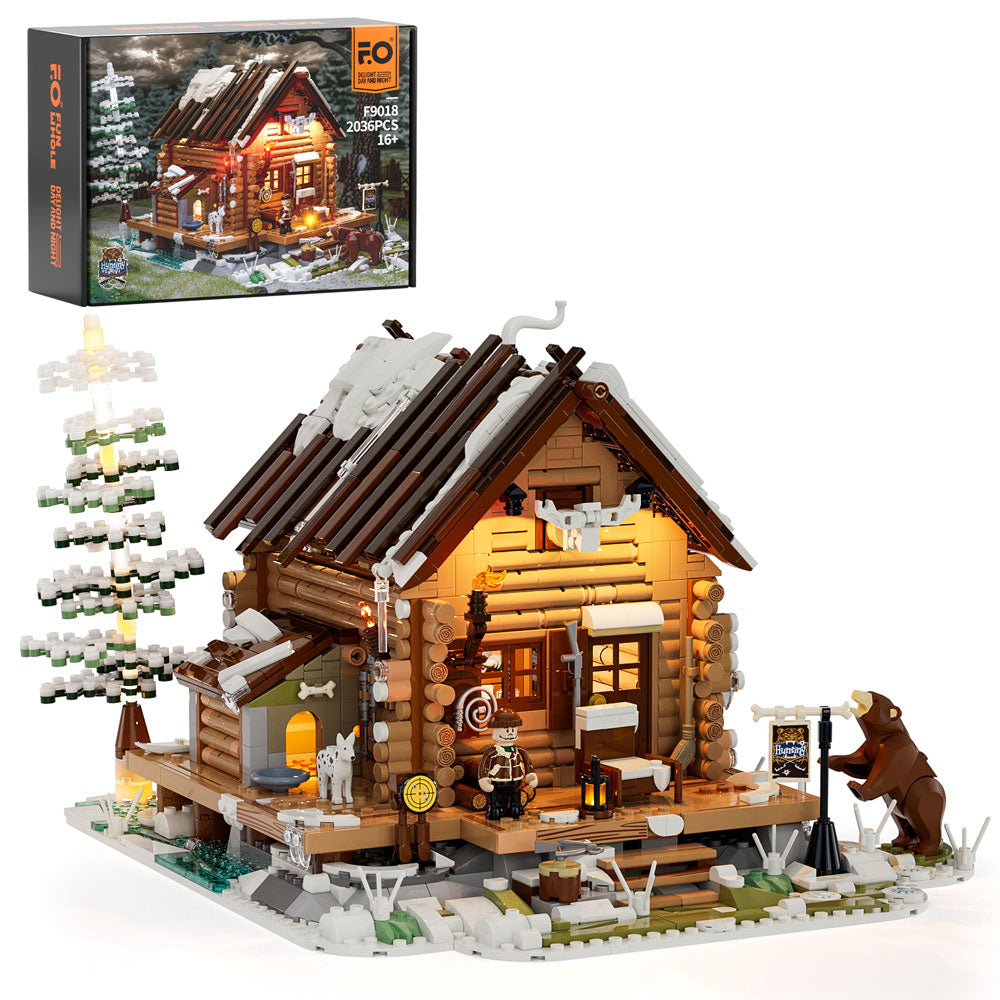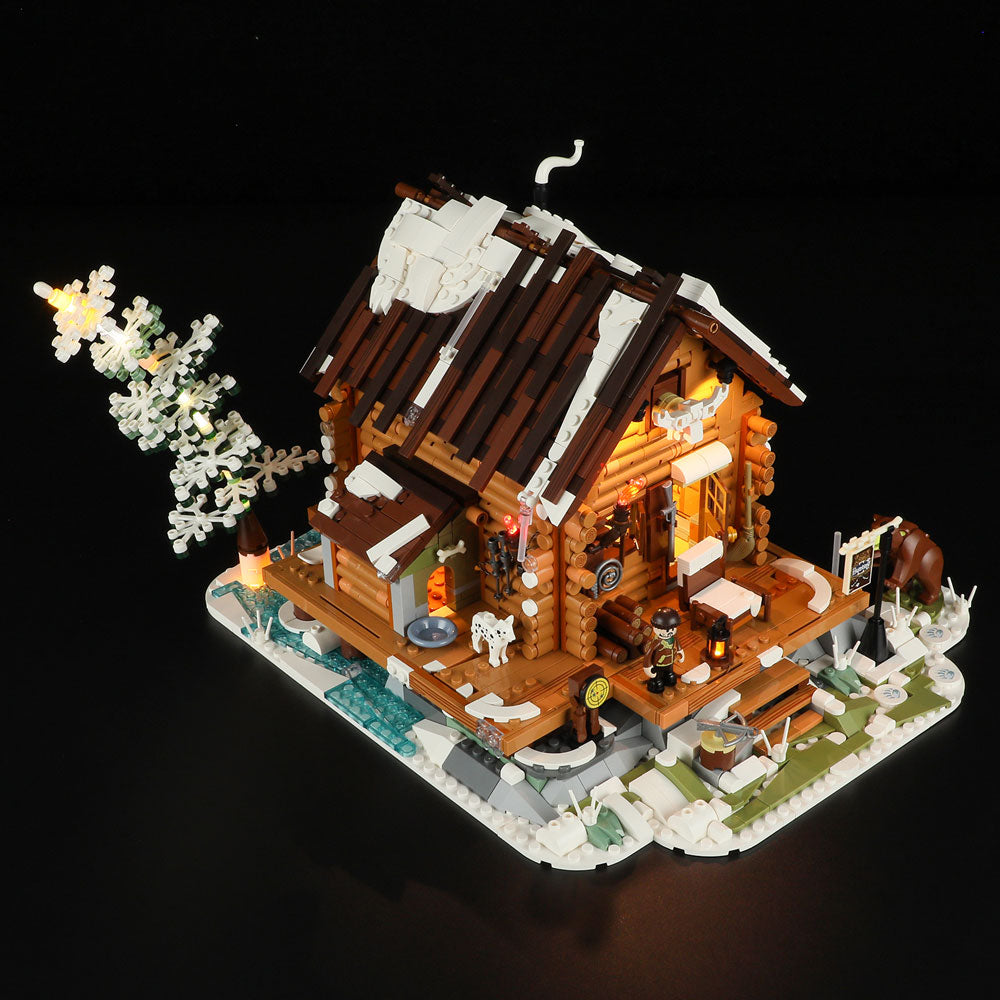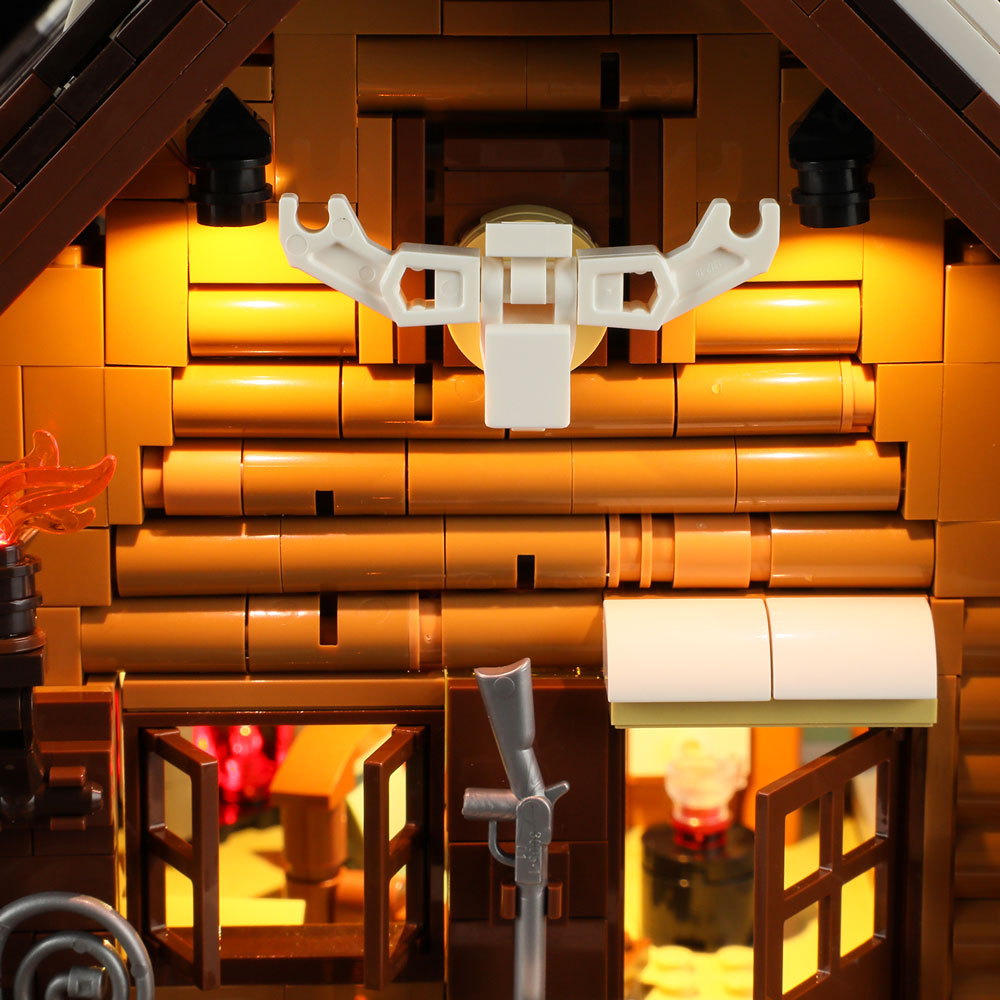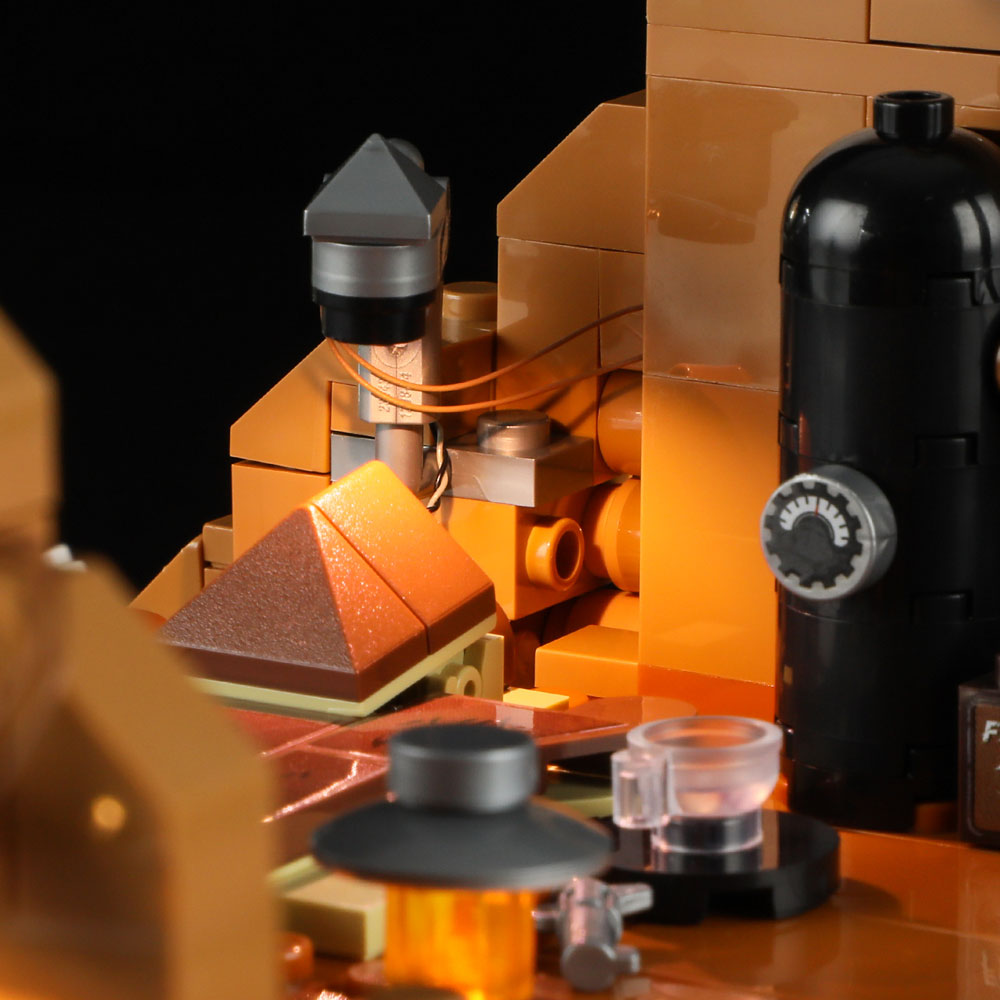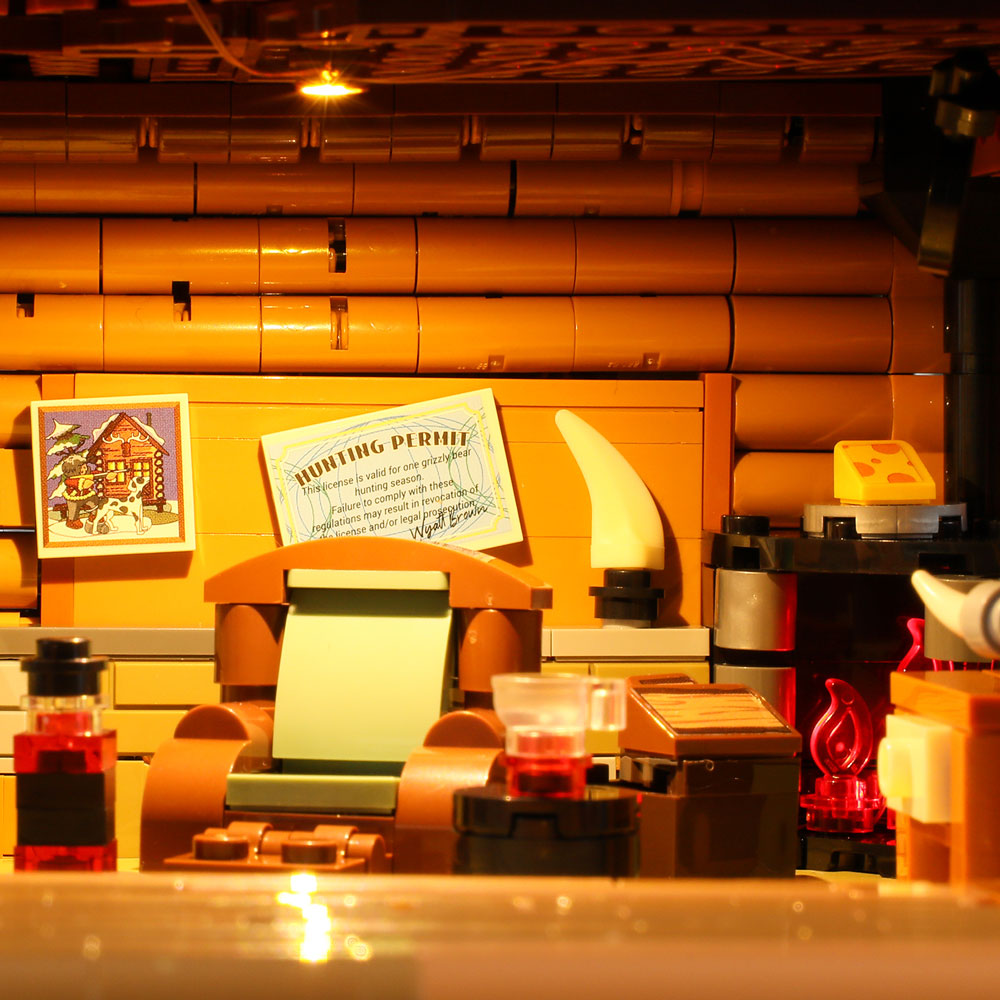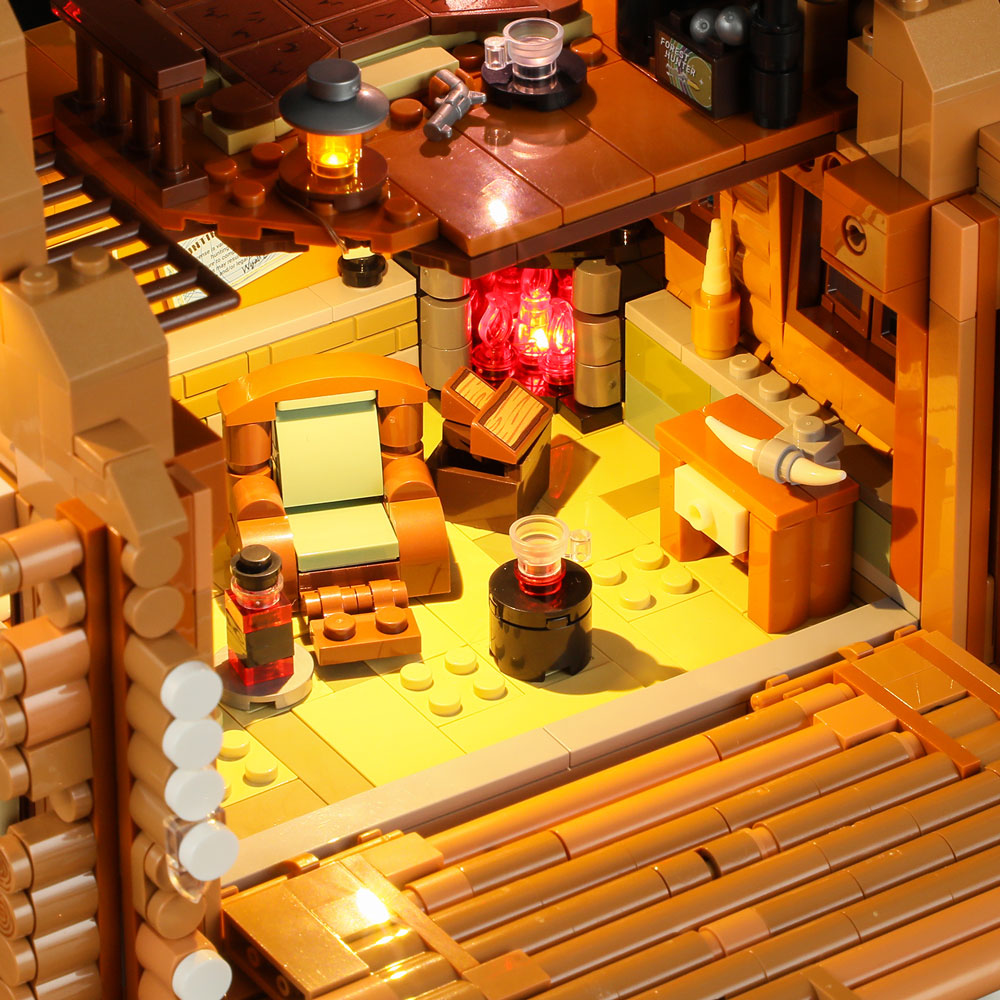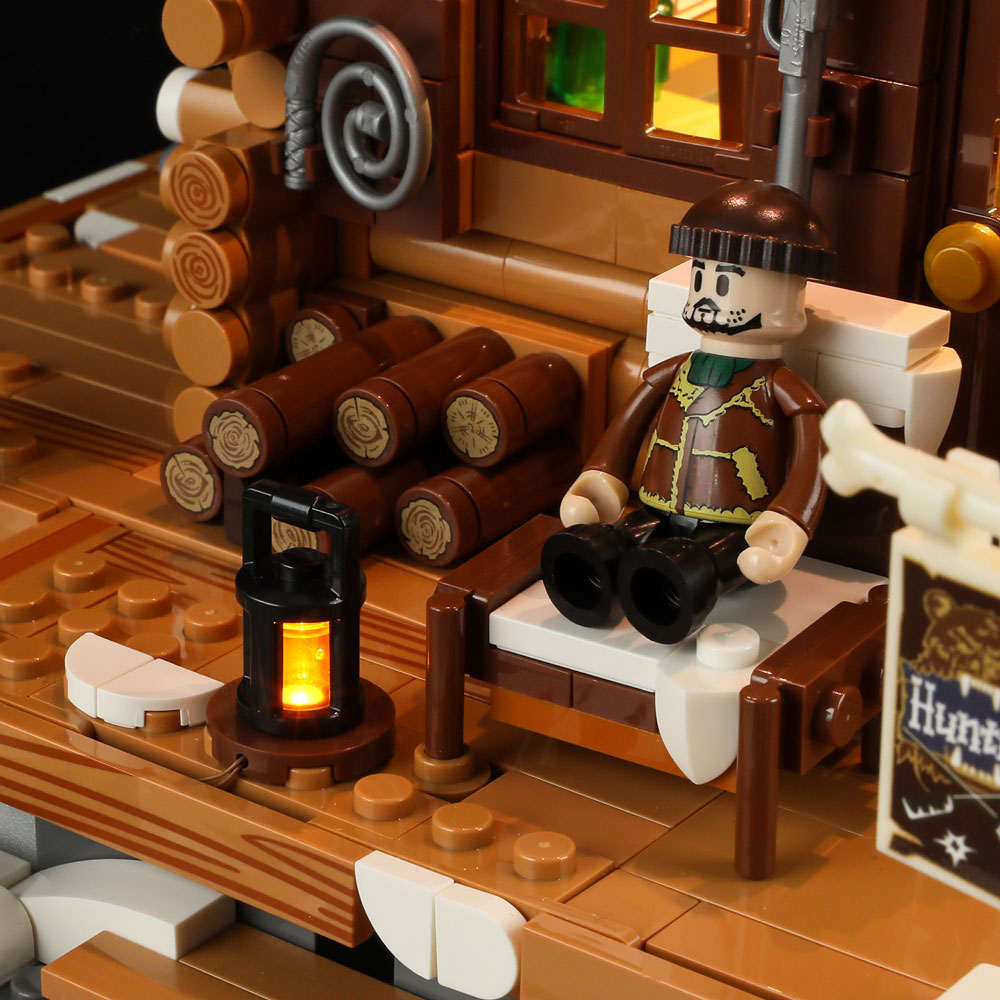 Hunting Cabin
Ship From:
US (Only for USA)
Ideas Cabin Block Set: Immerse yourself in the thrilling winter wilderness with the experienced hunter minifigure, Wyatt Brown, accompanied by two adorable animals - Spotty the spotted hound and a big brown bear. The carefully crafted and cute minifigures and animals transport you away from the hustle and bustle, diving into an authentic and adventurous wild world experience.

Unparalleled Lighting Effect: FUNWHOLE presents a remarkable collection of 5 light strands exclusively designed for the Hunting Cabin. With 12 illuminated details, including authentic oil lamps, outdoor torches, and a flickering fireplace, the set creates a cozy atmosphere that will transport you to a tranquil setting. Complete with a secure power source, this unique offering guarantees a building experience unlike any other.

Impeccable Architecture & Interior Design: This meticulously crafted cabin features a removable roof and rotating side wall, allowing easy access to stunning interior decor. Divided into two levels, it offers a lavishly furnished bedroom upstairs and a cozy living room downstairs. A dedicated doghouse and connected island provide a perfect spot for your exceptional hunting experience!

Ultimate Building Toy for Adults: With 2036 pieces, the Hunting Cabin is a must-have for nature enthusiasts, architecture aficionados, and passionate brick builders. Embodying the rustic charm of a wooden cabin and a cozy mountain retreat, this set delivers an unmatched building experience that captures the essence of outdoor living.