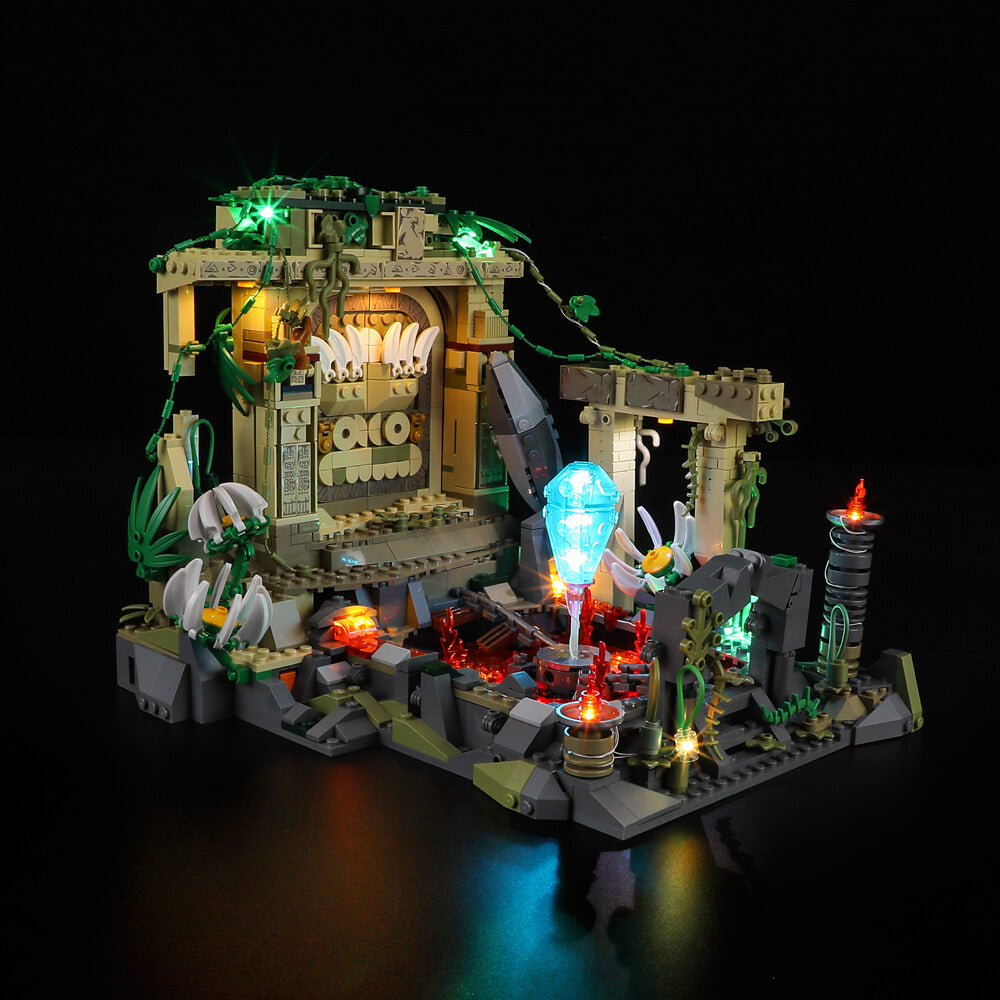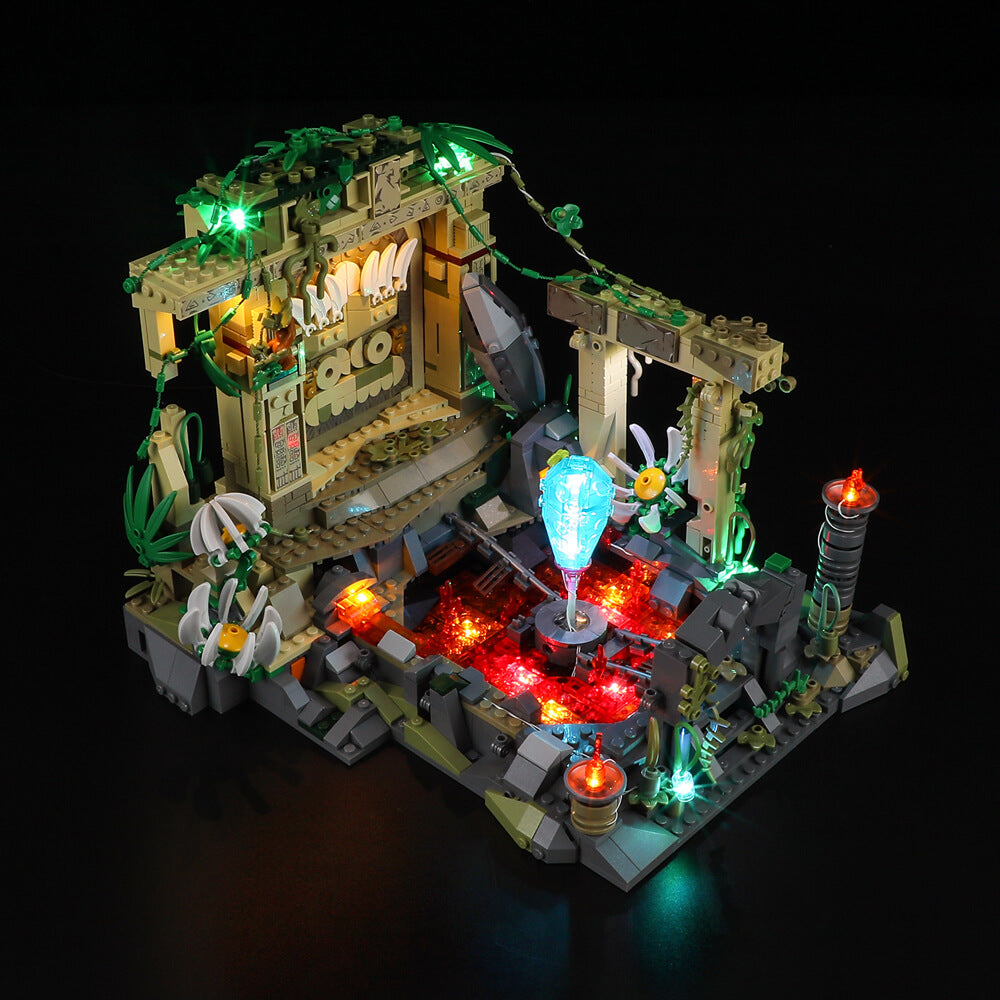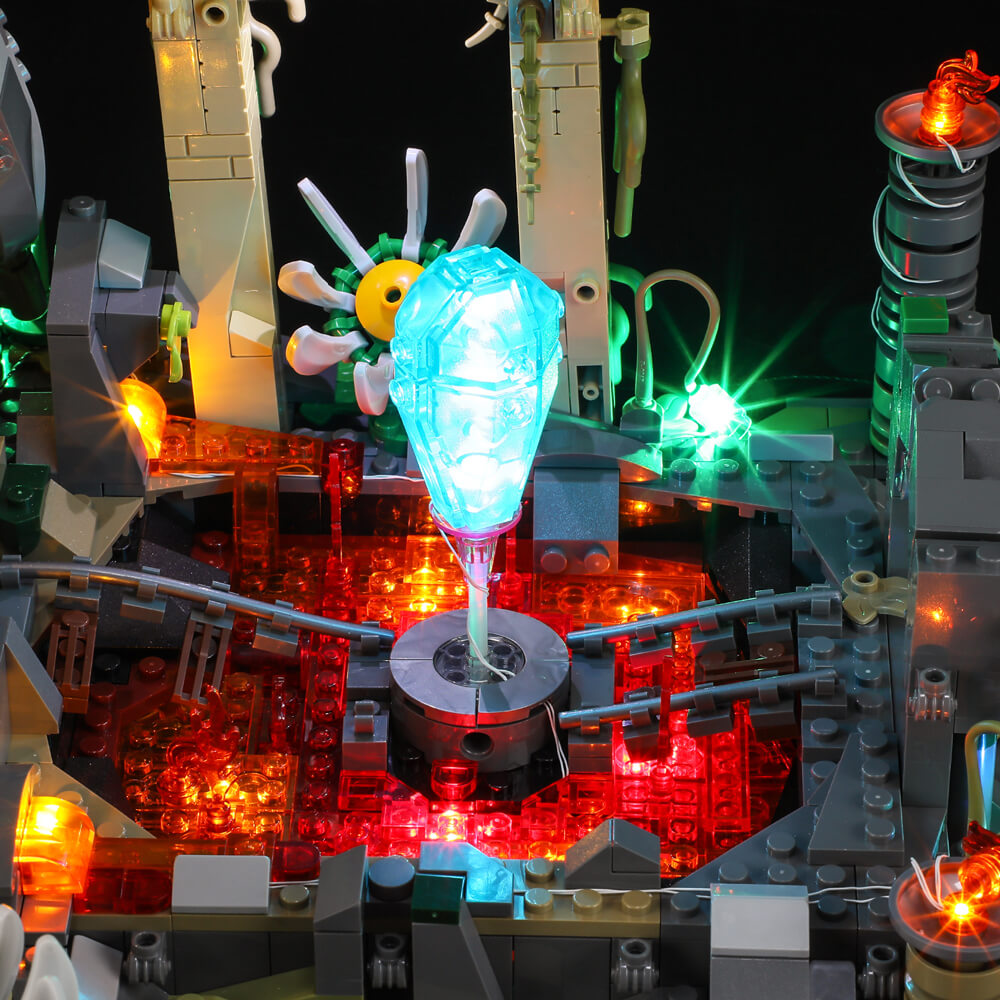 The Ruined Temple of The Jungle
Discover A Mysterious Temple In A Jungle
After a disastrous meteorite fall, the jungle, once a popular tourist attraction, became shrouded in thick, unmovable clouds. Guide Allan, reporter Gloria, and elderly scholar Henry set out to uncover the cause of this tragedy. Now a thrilling journey awaited the three adventurers.
Create a jungle pyramids scene with Funwhole F9010 The Ruined Temple of The Jungle building set! Follow Allan, Gloria, Henry and find traces of a lost temple in the jungle.
Build And Find Your Own Lost Jungle Temple
Blending classical architecture with Funwhole bricks caters to the preferences of both the connoisseur and the enthusiast's creativity.
Unique Lighting Design: With the attached 6 light strings, you can create a really impressive display for "The Ruined Temple of the Jungle" set. These lights will enhance the psychedelic atmosphere at the entrance, illuminate the fire pits on the stone pillars, and highlight the transparent blocks of the lava-encircled ruins.
Realistic Internal Details: In front of a mysterious stone gate, there is a high platform with a round rocky base that looks like a small altar and a holy table. In the temple's epicenter, you will find a natural blue ore surrounded by fire. Within the temple lies a pair of stone doors that can be unlocked. Engraved onto the surface of the gate are cryptic runes believed to be hints left by an ancient civilization.
Great Collection For Adventurers And Fantasy Fans: The Funwhole building toy set is an ideal addition to any adventurer or fantasy lover's collection, featuring a plethora of fantasy scenes and realistic lighting effects. Not only is it a great creative gift, but it also makes for an excellent birthday present.
This set comes with 1242 pieces of building blocks and the light kits, which is specially designed for Funwhole F9010 The Ruined Temple.
The complete building project would be about 11.3 in. (28.8 cm) wide, 11.4 in. (29 cm) deep and 8.8 in. (22.4 cm) high.
Products can be assembled in approximately 6 hours by a single person.
It is made for people ages 14 and up as the product contains choking hazards.
Quality Guarantee: The building bricks and lighting accessories have passed a rigorous quality check, ensuring every brick could be interlocked tightly. We also provide a 2-year free warranty. If you have difficulties with it, please send us an email for assistance